Shikishi
- When I change the whole world changes -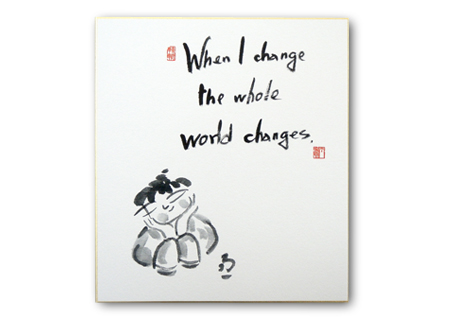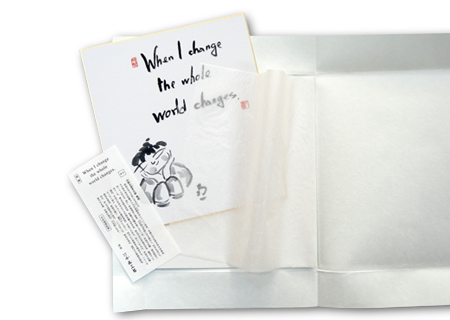 With commentary in Japanese.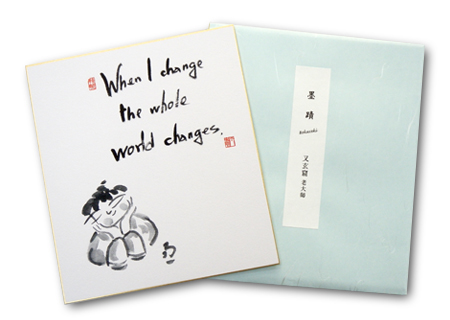 Shikishi is wraped in tatou-shi.
Tatou-shi is folding Japanese papaer case.
(Tatou-shi's color and patterns may be changed without notice.)
When I change the whole world changes
In order to solve the worries, there is no fog in an attempt to change the outside world. Well Ikazu, will never run out of trouble, resentment. However, that looking back yourself is not that difficult. By doing so, a new world that also unlike the usual scenery would be spread in front of the eye. Authored Executive to things, my mind had been bound is unleashed, you get the freedom. Now, me and a little bit of courage of the Japanese, if they have change in thinking.
Product name

When I change the whole world changes

Written by

Taitsu Kohno roushi

Size

(Height) 27.3cm × (Width) 24.3cm

Product ID number

TSWKE

A fixed price

¥

1,000