Handling Products
- What is Bokuseki Calendar? -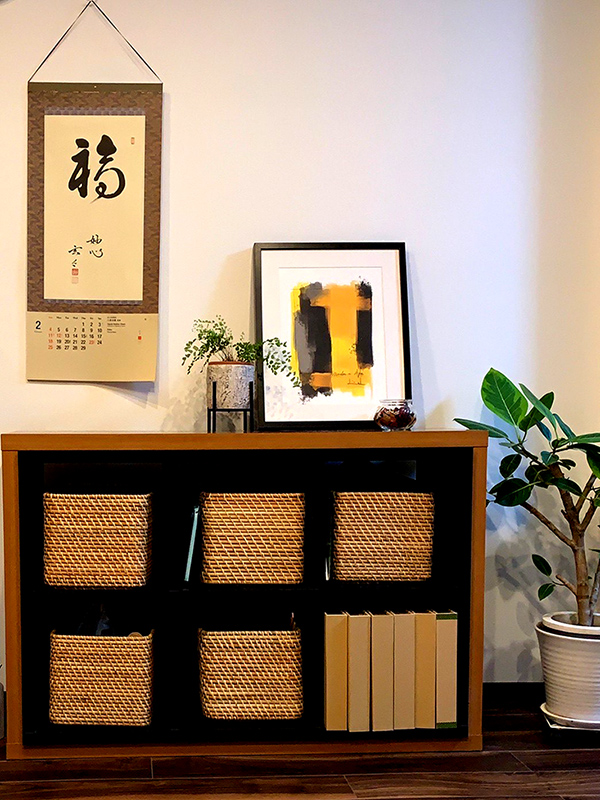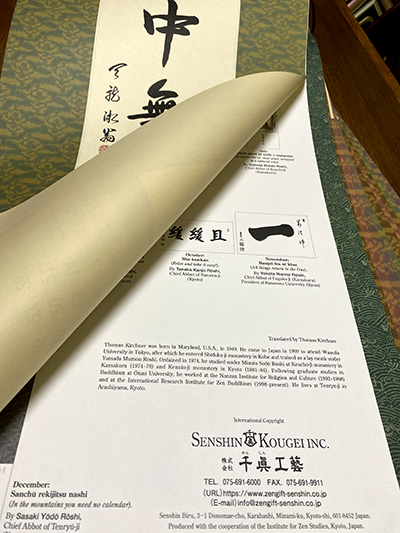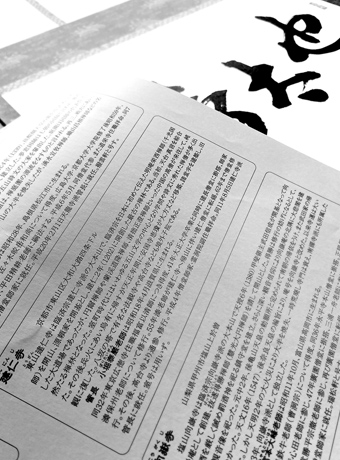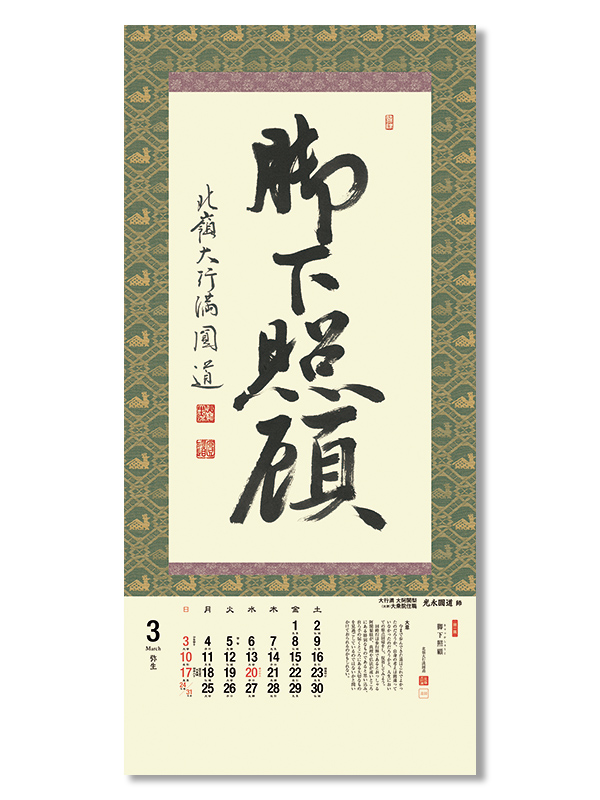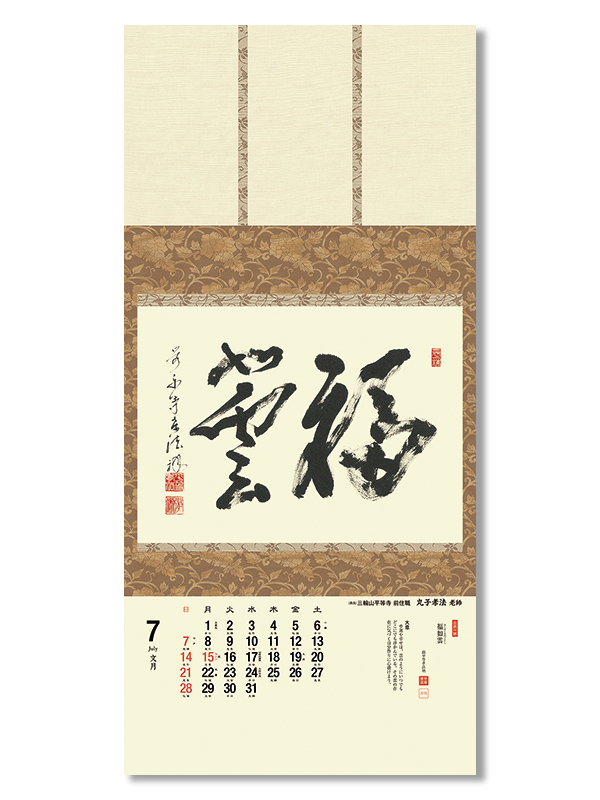 Cover page

English translation and
English text included
Close-up of cover picture.

English translation and
English text included
"Bokuseki" is written by high priests of Zen Buddhism. Priests of Zen Buddism have taken over their writings for generations. Therefore, the words and unique way of writings originally come from their masters.
At the era when tea ceremony became popular in Japan, Bokuseki became regarded as one of the most important parts in tea ceremony.
Japanese people have found it beautiful to achieve "ZEN spirit" by severe practices.
Bokuseki are also shown "power of the words" to us.
- When I change the whole world changes -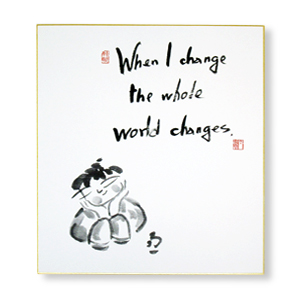 When I change the whole world changes
In order to solve the worries, there is no fog in an attempt to change the outside world. Well Ikazu, will never run out of trouble, resentment. However, that looking back yourself is not that difficult. By doing so, a new world that also unlike the usual scenery would be spread in front of the eye. Authored Executive to things, my mind had been bound is unleashed, you get the freedom. Now, me and a little bit of courage of the Japanese, if they have change in thinking.
- "Fujin Raijin Zu" Folding Screens (Reproduction) -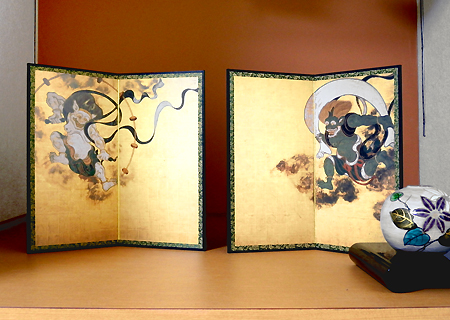 National Treasure "Fujin Raijin Zu"
Painted by Sotatsu Tawaraya
Although there are no signiture of Sotatsu in this picture, this is one of his masterpieces painted in his last years. God of wind(fujin) on the right and god of thunder(raijin) on the left are so lively with simple color use.